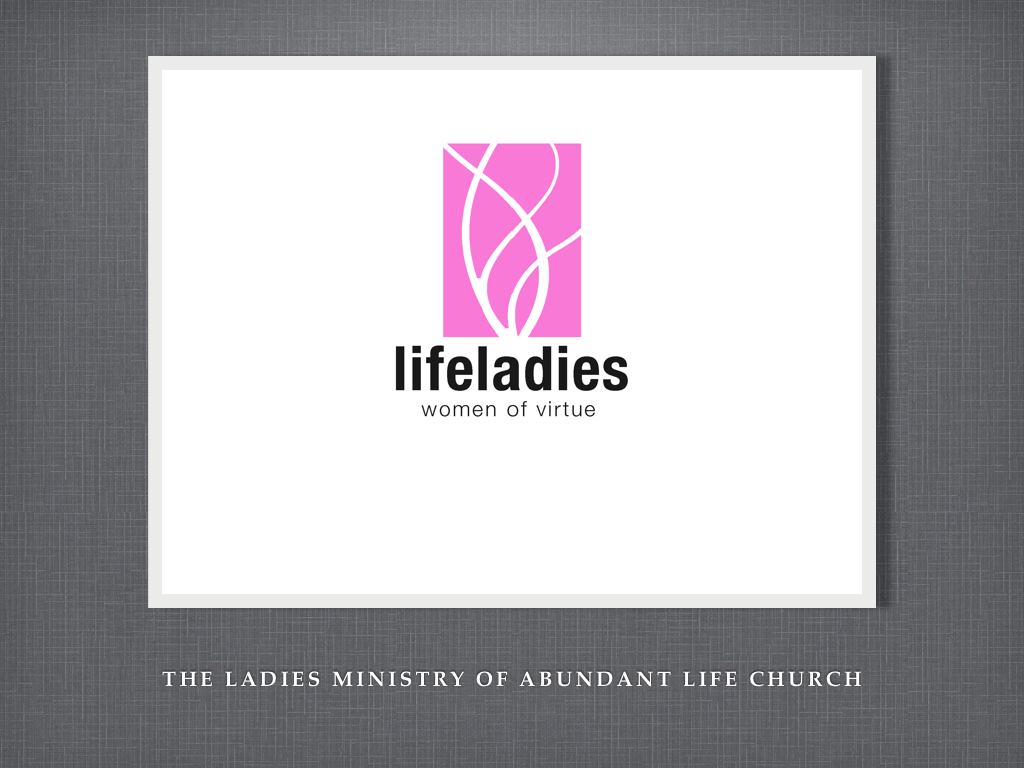 Purpose:
LifeLadies exists to mentor and disciple women in what it means to be a woman after God's own heart.
The church needs women of virtue to mentor other women in developing character, self-discipline and devotion to God.
LifeLadies is an opportunity for women to step into their divinely-destined role as wives, mothers, teachers and caregivers in the pattern of the virtuous woman described in Proverbs 31. Too often the church focuses on changing a woman's lifestyle and physical appearance without really addressing the critical things taking place inside her heart. We believe women hunger for a much deeper understanding of the things of God. We long to find our rightful place of anointing and purpose in the Body of Christ.
We believe women of virtue are vitally important to every church, family and society. Our husbands, children and neighbors are counting on us to produce the fruit of the Holy Spirit in our daily lives, with the inner beauty of His holiness shining from deep within our hearts.
Question about this ministry? Contact us.