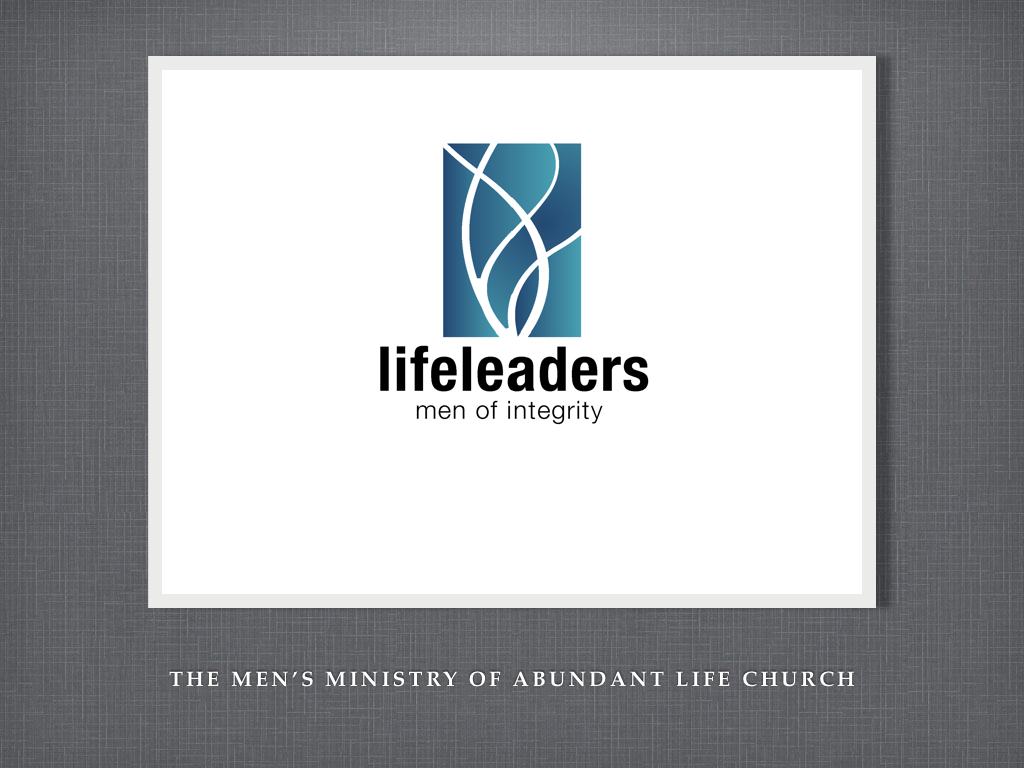 Purpose: LifeLeaders exists to mentor and disciple men in what it means to be a man after God's own heart.
The church needs men of integrity to assist other men in developing character, personal responsibility, and self-discipline. Too often, men are merely taught to conform to a certain church standard without ever addressing the deeper matters of the heart. Yet, this is the place where our greatest battles are fought. We want men to know how to win these battles. We want to be men who truly follow Jesus Christ and produce the fruit of the Holy Spirit in our daily lives. We want to be men who are courageous, holy and pure.
LifeLeaders is an opportunity for men to step into their divinely-destined role as husbands, fathers, mentors and leaders. Men of integrity are needed as pillars of the church, family and society. Our wives, children and neighbors need us to be men they can count on.
Question about this ministry? Contact us.